WELCOME FROM OUR PRINCIPAL
I'm really pleased that you're looking to join Uxbridge College.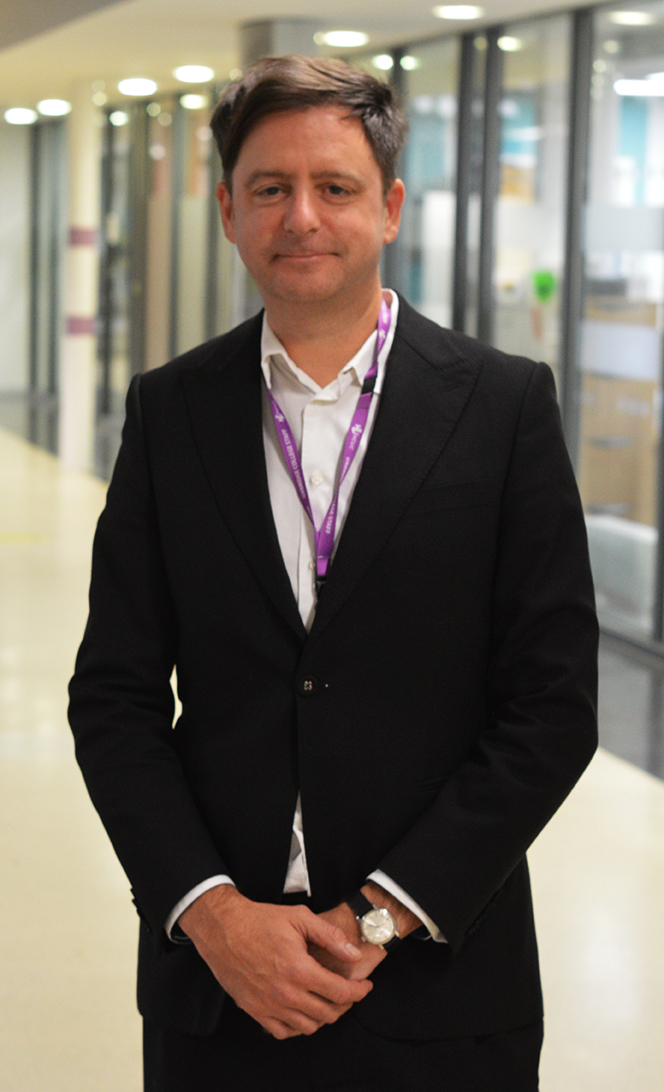 I am very proud that we are recognised as the most successful FE College in west London - our student achievement rates have been the highest in London for over four years and you can be part of that success!
Uxbridge College's recent Ofsted inspection graded our Quality of Education as outstanding with students noted as 'thriving in their studies and being inspired by their lessons'.
Our students accomplish great things - this year 88% achieved their full qualification, many with high grades, allowing each to realise their next steps. Many progress to university, an apprenticeship, employment, or study at the College's onsite West London Institute of Technology which specialises in high-level technical qualifications. Of those students that went straight into university, 85% achieved their first university choice.
There are many courses and apprenticeships to choose from and we were the first college in London to offer the new prestigious T Levels. Our team are here to help you make the right choice for your future career and discussing your options with us will help you make key decisions, even if you are not quite sure what you want to study.
High-quality teaching and learning is at the heart of what we do and our staff are on hand to ensure you gain the skills and knowledge you need to prepare for a fantastic future. You will be supported to achieve your full potential, with a college experience that differs from school and provides you with an environment to learn, develop your skills and talents and become more independent, ready to achieve your career aspirations!
When you join one of our career-focused courses or our A Level programme, you will meet employers and gain opportunities that open pathways to the breadth of careers available. Gaining the essential work-skills that employers are looking for means you will emerge equipped with the right qualification and skills for your future career plans.
From Business to IT, Cyber & AI to Health Care and Early Years, Engineering to Creative Arts – you will explore career-ready options and learn in state- of-the-art facilities that you won't find at school. Discover workshops, salons, laboratories, media suites, studios and more at Uxbridge College.
The College is passionate about supporting each individual and our students benefit from support we offer both in and out of the classroom, with teachers and support services that are second to none.
The safety of our students is always our priority and we are particularly proud of our inclusive environment. From Covid safety to wellbeing and safeguarding, you can rest assured that we will put everything in place to help you succeed.
I look forward to welcoming you onto campus and on to your career aspirations!
Dylan McTaggart
Principal, Uxbridge College and Deputy CEO, HCUC