Full-Time Courses
Thank you for taking the time to find out more about Uxbridge College.
There are many courses and apprenticeships to choose from and lots of things to consider, so it is important to find out what suits your interests and future plans.
If you are not quite sure what you want to do, don't worry. Our Careers Team is available to talk through the options so you have the information you need to help you make the right decision.
High-quality teaching is what we're all about. Our staff will ensure you gain the skills and knowledge you need to prepare for a fantastic future.
We also place an emphasis on you gaining the wider skills that employers look for.
Your study programme includes your main qualfiication, English language and maths (if you have not gained a minimum of grade 4 in each subject), tutorials and individual support, enrichment activities to broaden your skills and knowledge through the College's Elevate programme, skills to help you become career ready and work experience.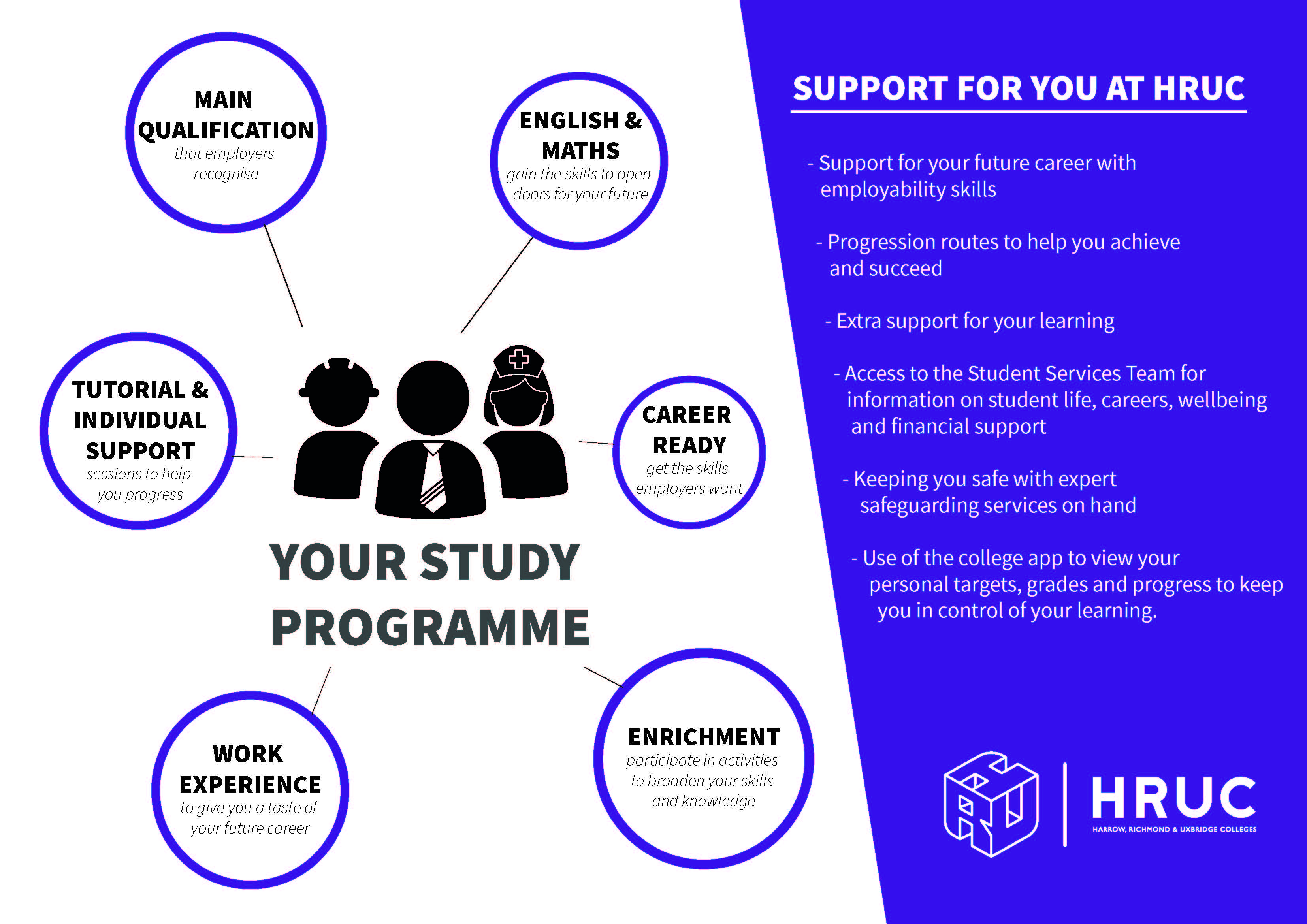 These essential work skills will help you emerge equipped with the right qualification and skills for the world of work and for your future career plans.
That could include progressing to a higher education programme, getting an apprenticeship, heading off to university or going out to the workplace.